Well, last night was Alima's first night at the elusive Orapax Greek Restaurant and it was packed. The line out the door was crazy. Her performance was awesome as well. I didn't take a lot of pictures because I didn't want everyone looking at the big bald guy with the giant camera and blinding flash on her first night. So I'll probably try and get some pictures a couple performances from now.
I shot a few shots without the flash last night and they came out decent considering. There was a table taking shots with point and shoot cameras for a bit so I spent a while trying to time some shots with their flash. I ended up getting one from that attempt, which I put up here. I also included a couple of the other shots which were good if but a little grainy.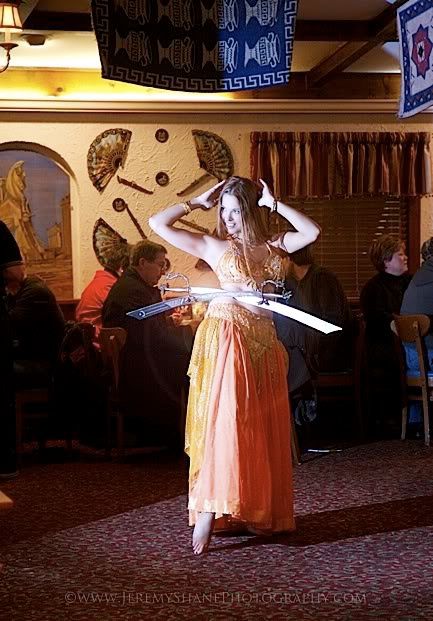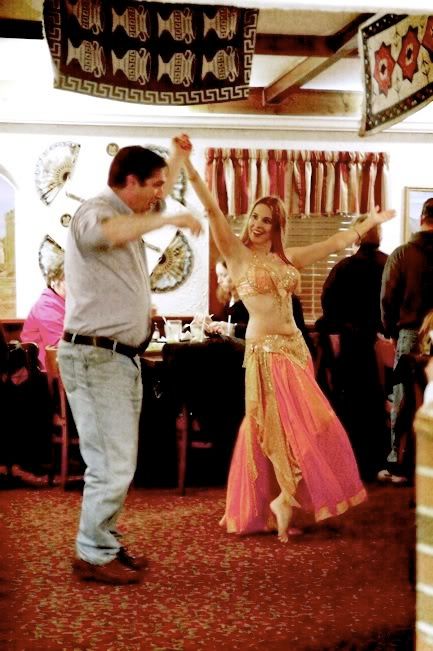 Anyways, if you are reading this and live in the hampton roads area, definitely visit her website: alimadusana.com and come to a future performance. Just might want to make a reservation at orapax though (which has some great food btw).