One day soon I hope to be pushing my own writings on you, but for now you will have to settle for me pushing a book by a friend of mine. I've met a lot of interesting people through the bellydance community and Karla is one of them. Many of the performers dance in their spare time and do a variety of things in their day to day lives. Although I believe Karla has the normal daily grind type of job as well, she also has managed to work on another of her passions when she has time and is now a published author.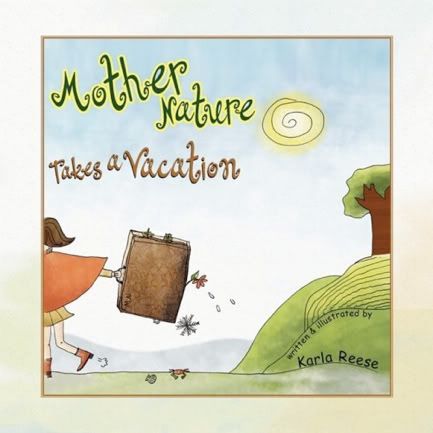 Karla Reese both wrote and illustrated "Mother Nature Takes a Vacation" and when "
Mother Nature goes on vacation. Soon enough, Fall, Winter, Spring and Summer trade places leading to confusion and chaos. The animals don't know how to behave, tornados and hurricanes blow, things get turned upside down and sideways. Will Mother Nature return in time or will chaos rule?
"