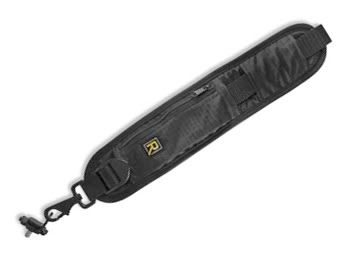 Well, this review is going to pretty much consist of me gushing for this product as it seems to have been custom made for the way I work.
I used to have the standard camera strap on my camera and carry it sideways from shoulder to hip. This often caused complications when it came time to pull the camera up to my face to shoot especially if I wanted some extra movement. It just wasn't made to slide back and forth from that position with a regular camera strap. Plus sometimes I wanted the strap gone and it's not a fast process to remove those most of the time.
All that is gone with the R-Strap...it allows me to carry the camera at my hip and has a slider that is connected to the tripod mount on the bottom of your camera. This not only allows you to quickly slide the camera up to your face, while giving you greater movement at the same time; but also keeps the camera itself, while resting at your hip, from pointing straight out to bang into stuff lens first! It comes with a small lock-nut style piece to attach to the tripod mount on your camera or you can use the tripod plate (if you have one) that normally snaps into the tripod to clip the R-Strap to. So you can quickly disconnect the R-Strap totally if you want and snap it right onto a tripod in a couple seconds.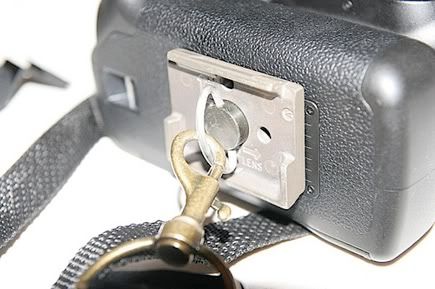 I absolutely love this thing. Like a lot of equipment, sometimes the smallest and cheapest gadgets are the ones that seem to blow me away.
If you want to check out more about the R-Strap, visit their website: http://www.blackrapid.com/