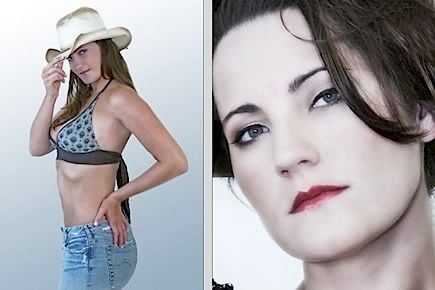 Ah, saturday. The weather is a little bit muggy here and we have a lot of smoke covering us from the fire down in NC and the dismal swamp; so that has not been real fun. But, the day is starting to clear up some, thought the heat is still bad. I actually think I missed it in AZ, even though it was like ten degrees or so hotter, the dryness actually does make a big difference. Anyways...
Just wanted to throw up a new picture, I was going through old shoots archiving stuff and came across one I never did much with. Probably because I used an almost identical shot, but much closer up instead of this one originally. But looking at it again, I think both the close-up and this shot both came out well. But mainly it just reminds me of how many friends I have made working with the people I shoot. Sure, I don't hang out with them constantly, but I think almost every single person I've shot, either in portraits or weddings, I've made friends with one way or another. So, that is Tina up there, she is a great model and from what I understand a great dancer and a pretty cool lady as well.
And as far as my blog post the other day asking for help getting published, I just wanted to thank everyone for voting and viewing my picture. I won't know how it goes until voting closes in just over a month's time, so I may post a bulletin for help again here and there. But for all the help so far, thank you!! The support is always appreciated!

Have a good weekend everybody.