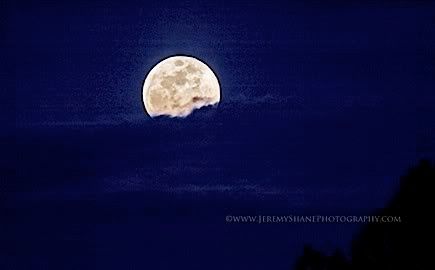 Well, this is the best I got from last night when the lunar eclipse was supposed to be happening. Do you see the clouds passing in front of the moon? Yea, well...they pretty much moved in and completely covered the sky the whole night. So I missed it. Oh well, guess I'll catch the next one in 2010. grrrr
Don't have much else to add right now. Had an interesting night, but not something I want to air right now. Not totally my business even though I stuck my nose in it; so I don't want to talk much about it. Perhaps I'll have something more constructive and more general to say about it later on.
Also, been nice seeing my friends I used to work with at Sears, the last couple weeks. I don't miss the job all that much (sometimes), but I've definitely miss the people I used to work with. It was like it's own little dysfunctional family.