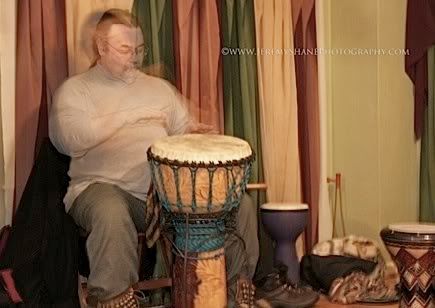 Sorry it has been so long since my last post. I want to try and post every few days, not weeks. At least to throw up a new picture if nothing else. Had a busy couple of weeks and things have been going in just the right direction during that time. But I have also been busy with business stuff and life stuff, so the blog got put aside for a bit.
Where to start...well, skipping some of the normal stuff I went to scotty quixx with my friend this week on arabian night. She is the bellydancer on my friends list: Alima Dusana. Her troupe was kind of trying out that place to see if they wanted to dance there because they have had offers to start dancing there. The troupe leader seems to be for it for the most part, but I have to say I wasn't impressed. Aside from the fact it is a club and not a restaurant, it is just not the same status in my opinion as where they normally dance. But not my gig, I just went because that's what I always do, tag along with them and see what's up. Well, after waiting outside for like 20 minutes for a non-existent manager to come out and take us around back; we just walked in the front. They got started like an hour late finally. A couple drunk guys interrupted the initial performance and I noticed they had no security, but the bartenders came out and got them out of the way, although I thought a fight was going to start. Then for the solos, people just started dancing everywhere and crowded the floor so there was no room. Which pretty much left the next couple routines out the window. There was broken glass and beer on the floor that was never cleaned up, which the bare foot dancers didn't appreciate much, especially when one got glass in her foot. The DJ screwed up their music. And on and on. Needless to say, not a good place. I don't know what the others are going to decide, but at least my friend Alima decided to have some standards and said she wasn't going back.
I'm sure some other stuff happened between then and last night that I'll remember later. Last night was a blast. Well, first I went to a wedding rehearsal for a wedding I shot today, BUT AFTER THAT...went to hang out with my friend Alima at her home studio with friends Amaris and Alisha and the kids because a fabulous drummer Daveed was passing through and staying in this area for the night. It might have made my night pretty short to have to get up at six after staying up til two, and spend 10 hours shooting a wedding. But it was well worth it. Daveed is a great guy and although I was a little intimidated to play drums with him, once I got over myself and played I had a good time. I can't say enough about how talented he is though. And it was also nice to just sit around and chat and eat and drink wine and all that good stuff as well. (The picture above is from last night).
Right now I'm beat though. The wedding went well today, great people and was fun to shoot. Just spent the last few hours going through step one of processing the 1200+ pictures we shot today. whew, taking a break to watch Obama talk and type this up. But need sleep.