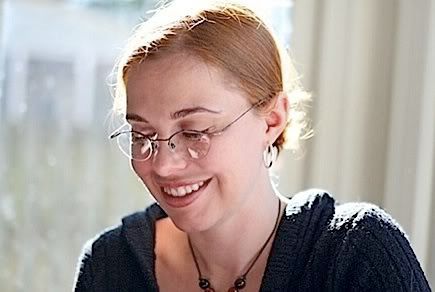 My friend I spoke of yesterday that I said I'd talk of later is my best friend Angela. First I have to say, she is one of the sweetest persons I know and I love her to death. Since the first time we met, we had an instant connection and it has always served us well. But when you are close to someone like that, you can feel when something pains them. She has been working on starting her own business teaching dance and music. Something she has tons of experience at and has danced with a bellydance troupe here in Virginia for several years now. Helping their troupe leader, Janeeda, teach throughout that time because of her dance and teaching experience. She was also their lead dancer because, well... she is good at what she does.
Anyways, she has been wanting to do something to make more of a career for herself instead of just having jobs and like anyone, she wants to do what she is passionate about. And what she feels she is good at. I agreed that she should go for it. Just like anything else, if you don't try you have zero chance of success. And really, I don't think she needed any encouragement. You can tell this is her passion.
I do know she wanted to keep a relationship with Janeeda, but was worried about her reaction. Janeeda has a real, take no crap attitude plus I think the ladies in the troupe look at each other in a sisterly way, so she was worried about hurting her. I was hoping her business side would overtake any hurt she might have felt though. She could look at Angela as competition and certainly from time to time, situations would come up that would bring that to the forefront. But this area still is not overcrowded with
good
bellydance teachers or performers and I think there is enough business to go around. But I also think performance wise, it would benefit them both to keep working together. Janeeda would retain her best dancer and an excellent teacher and Angela would get exposure working with her at restaurants and events.
So anyways, she talked to Janeeda today and everything seemed to go well. Angela is wanting to focus on teaching music first and have a bellydance exercise class at the YMCA. And it looks like they are going to keep working together. So yay. I like it when all my friends stay friends.
As far as me personally, it has been a haphazard day. I've accomplished bits and pieces of some things, but have finished nothing I started on yet. So I guess I'll get back to whatever it is I'm doing.
And since I put up a picture of her at the beginning and because she works as a second shooter with me on a lot of events, I wanted to put up some pictures she has taken from her last vacation (with just a little point and shoot camera mind you):